​​​
When can we anticipate the availability of gameplay?

We're working tirelessly to release the game client and open the game server to the public. We've taken a conservative approach to release to ensure that players can experience uninterrupted game play.​
​​
Is the game going to require payment to play?

Yes, the game will have a pay-to-play model in place.​
​
Will the game receive regular updates?

Yes, content updates will come on a quarterly basis. There may be balance and bug updates that come at a different frequency based on priority.​
​
Will we ever be able to play Finvarra's Fortress again?

At this time, the honest answer is we don't know. Right now our primary focus is The Realm Online and it's core content.​
​​
How will you succeed?

Our intention is to actively engage with the community, ensuring that we deliver desired and appreciated content. Additionally, we have a committed customer service team in place to promptly address inquiries. Our aim is to foster game growth while maintaining its integrity. ​Allowing suggestions and feedback from YOU will help us to succeed.
​
How do you intend to stay transparent and active with the community?​

We plan to establish a Discord channel, enabling staff members to interact with players more personally. We will also be posting updates on our website as well as social media platforms. You can follow our Facebook page right now.
​
​​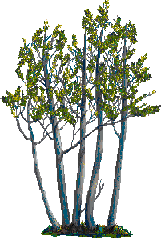 Frequently Asked Questions